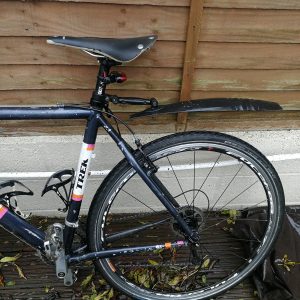 OK, I admit defeat, my ugly but effective mudguard has been attached. I've peeled off a weeks worth of winter grime from my trusty work bike and readied myself for winter.
I know they are really ugly and spoil the supposedly "clean" lines but unlike most things in the modern world they are hugely reliable and effective.
My back side has breathed a massive sigh of relief!