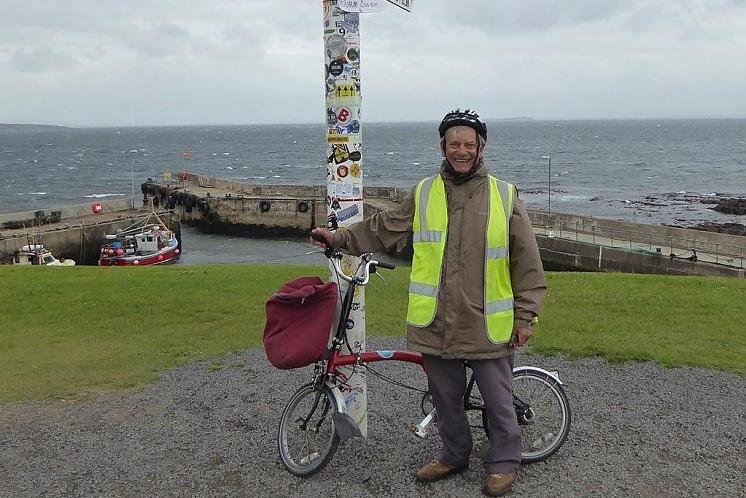 An 87-year-old man has completed LEJOG (that's Lands End to John O'Groats) on an 18 year old Brompton. Now I know people sometimes do the craziest things but this is proper bonkers!
From the photo of him it looks like he just popped down the shops for a pint of milk, not ridden 1,000 miles sleeping in hotels, hostels and park benches!
I'm very pleased to hear he lashed out on a new saddle before he started!
This is a quite remarkable achievement and is a clear demonstration of what regular cycling can do for you. My own father is 83 and struggles to get up off the settee. I don't ever remember him doing any exercise and I've certainly never seen him on a bike in my entire life.
Read all about it in the article here: